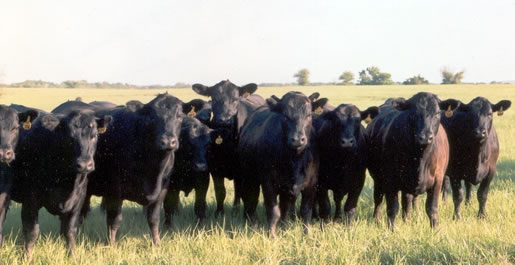 Welcome to our company website
Sowder Seed Company / Min Mix Minerals is a family owned business sitting on the edge of the Flint Hills of Kansas in Toronto, Kansas serving cattle producers of Kansas and surrounding states since 1947. Additional company outlets in Burns, Kansas and near Severy, Kansas assist in this service.
Customer service and satisfaction has always been the highest priority of our company as strive to provide feed and mineral products of the highest quality with service that is unmatched by our competitors.
"Beef Cattle are Our Specialty" is our motto and we work continuously to stay as a leader in the cattle feed and mineral business. Our line of Min Mix Minerals have proven themselves as the "Cattleman's Choice" for performance - either in a cow-calf operation or stocker operation.
Our range cubes, starter feeds, and supplements are all made of the highest possible ingredients. We "live" the feed business with cattle that are continually testing new products before they are marketed. This insures that performance lives up to expectations when you use them.
Kattle Trail is our latest program that allows a cattle producer to gather and manage important information about his operation. This information allows for a greater understanding of herd management and allows for increased profitability.
For questions or additional information: Call Min Mix Minerals at 1-800-530-5442 or E mail at [email protected] or [email protected]