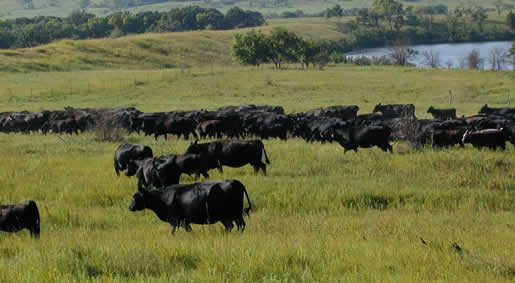 Min Mix Minerals
The Min Mix Mineral Company has always had only one purpose in mind - that being to provide the very best mineral for the cattle producer, either a cow/calf operation or a stocker cattle operation, at a very competitive price.
All Min Mix Mineral products are made from only the highest quality ingredients and are formulated to compliment and balance the forages available to the animal. The use of a trace mineral package that is unique to the industry is what sets Min Mix Minerals apart from the competition. While many companies attempt to manufacture minerals with the "tag specifications just like Min Mix" they have been unable to match the performance of our products.
Min Mix Minerals have two distinctive and different lines of cattle minerals - one designed especially for the stocker cattle operation and one for the cow/calf operation.
If you are a cow/calf operator who is serious about the rebreeding success of your herd with more cows bred earlier in the breeding season and less open cows at "preg checking" time AND bigger calves at weaning time - the Kow Kountry and Pasture Grazer Minerals should be your choice of minerals. (Click here for more information on cow minerals)
If you are a stocker cattle operator that wants a mineral that will give you increased weight gain, less eye problems and more foot rot control - then Min Mix Mineral with Aureomycin, Rumensin, or Bovatec should be your mineral. Min Mix Mineral has been a "proven performer" that will put more profit in your pocket when your cattle are sold. (Click here for more information on stocker minerals)
For additional information: Call Min Mix Minerals at 1-800-530-5442 or E mail at [email protected] or [email protected]