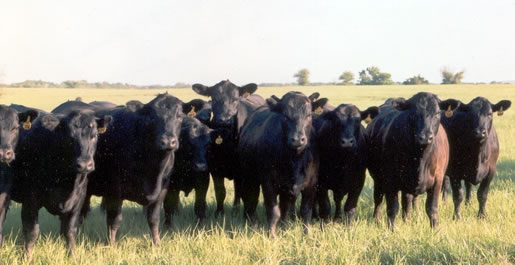 Min Mix® Stocker Mineral
The Min Mix® Mineral line offers a program that is designed especially for stocker or feeder cattle grazing on native or improved pasture. Min Mix® has been proven as the mineral that allows stocker cattle to gain to their maximum genetic ability. Min Mix® Minerals are designed for today's cattle and grazing conditions. Each product is formulated with specific levels of major minerals, a unique trace mineral combination, vitamins, and yeast cultures necessary for its intended use. Min Mix® is available plain or with a variety of medication options that are adaptable to any cattlemen's program.
Available with Rumensin, Bovatec, or Aureomycin (CTC)
GUARANTEED ANALYSIS
Crude Protein, Minimum
3.0%
Vitamin A, Minimum
60,000 IU/lb.
Vitamin D-3, Minimum
4,000 IU/lb.
Nutritionally formulated to balance the nutritional deficiencies of growing pastures, either native or improved.
May be mixed with grain and used as a self-limiter.
Highly fortified trace mineral combination providing excellent levels of selenium, zinc, manganese, copper, and other trace minerals.
May be fed free-choice to pasture cattle.
Addition salt may be added to control consumption
Very palatable - desired consumption of 4-6 ounces per head per day.
Medication options include - Aureomycin, Rumensin, and Bovatec.
Great weatherability - mineral will not crust-over in an open topped mineral feeder.